Visit Interboot 2009 in Friedrichshafen !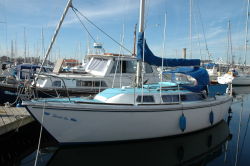 Buy a boat !

Travel to your boat by bus and train !
Avec un inter rail ticket: free travel !
With a half price card travel half fare !
This boat was over 120 million euros
now you can travel for just 10 euros !
Amazing !
Travel to this boat by SNCF train
for half price with your family !
Treiben Sie warum ?
Wenn Sie getrieben
werden können!